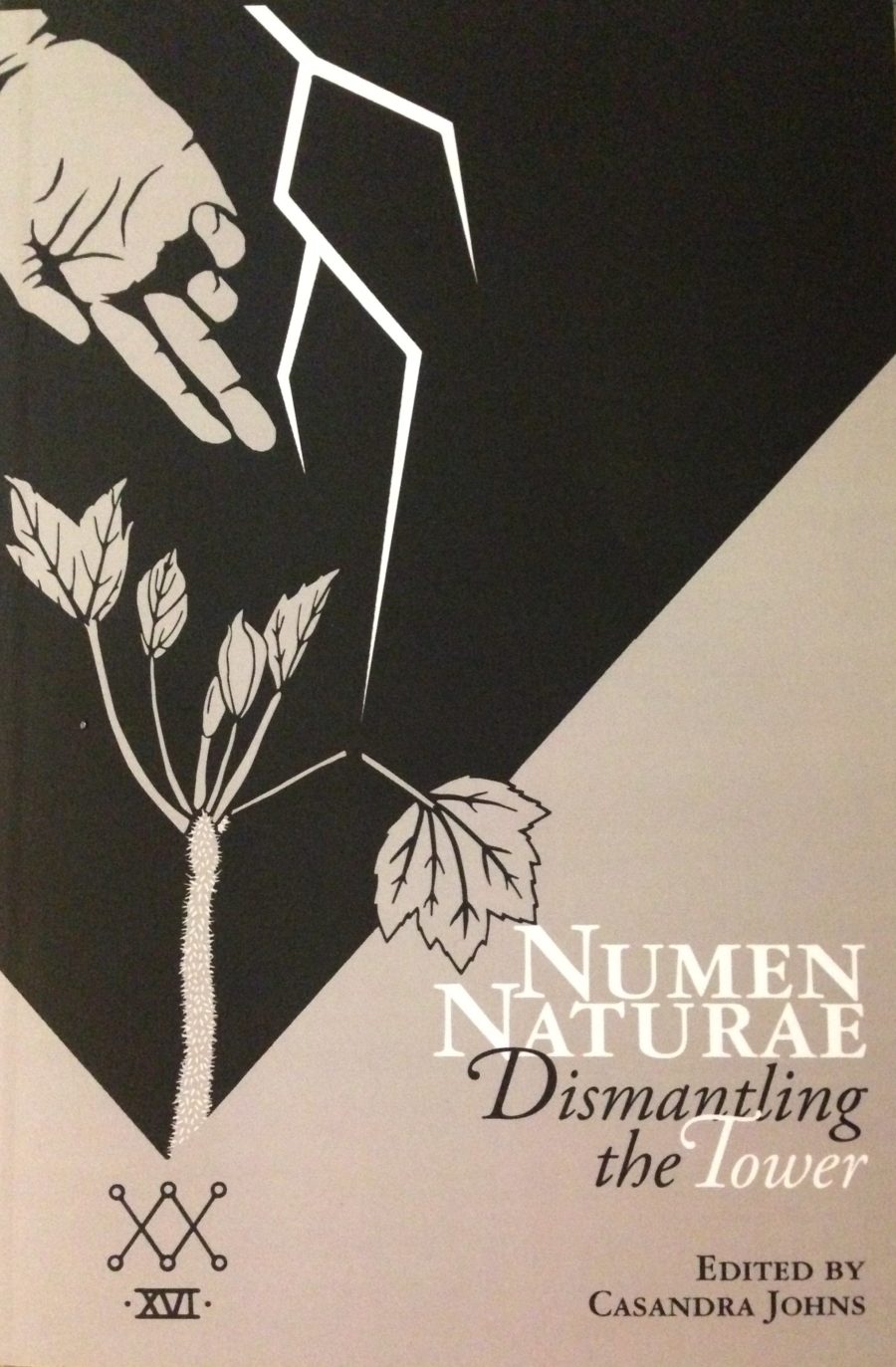 I'm proud to have been published in Numen Naturae: Dismantling the Tower, the second volume in the Numen Naturae anthology series! The volumes in this anthology series each relate to a tarot card and plant, exploring their mythological, archetypal, and practical applications and connections. This volume in particular relates to the Tower card and Devil's Club.
My essay is about the relationship between the Phoenix and the Tower in the process of transformation. It was featured as an excerpt from the book on the House of Hands blog, so you can read it here if you would like, but I also encourage you to pick up the book itself, as there are many more amazing essays to read within it! It is available now! You can order Numen Naturae: Dismantling the Tower here!
Also, if you missed the first volume, The Magicians Wand, focused on the Magician card and Yarrow you can order that here along with Dismantling the Tower. Submissions for volume three, focused on the Priestess and Black Cohosh, are currently open in case you are interested in writing something.
Destruction in the Name of Healing and Transformation:
the Phoenix and the Tower
by Tai Fenix Kulystin

We are change. It is the only thing constant about this manifest world, and, I believe, change is one of the great joys of being alive. The alternative to the cyclical change and growth of this material universe is the stagnancy of limitless awareness, the experience of omnipotence, omnipresence, and/or omniscience that is often ascribed to the All. This, in my cosmology, is the reason for breaking away from the cosmic soup of all that is and inhabiting these finite forms that advance, steadily with each breath, closer to death from the very moment that life begins. There is benefit to this finite and limited way of experiencing the universe, and that is the ability to experience change, the unknown, and the unexpected.

In order for us to change and grow, there is a necessity of death. In order for there to be space for change to happen within, for a new beginning to occur, we must clear the way and experience an ending. The ending may simply be the ending of the old way of being, the ending of a relationship, or any other kind of ending. This growth–death–rebirth cycle is the particular focus of this piece, specifically working with the archetypal, mythological, and alchemical aspects of the Phoenix and how that associates with one of the foci of this anthology, the Tower card of the Tarot.
Click here to read the rest…